IN early two thousand and four, the PROCAR Championship series was shut down by owner Ross Palmer.
The Queensland steel magnate – the dollars behind Dick Johnson's successes in the 1980s – was tapped out and was told, amongst other issues, that he needed to stop spending cash on what was at the time Australia's tier-two racing series.
Behind Supercars, there was PROCAR, which with categories like Nations Cup, GT Performance, Production Cars, V8 Utes and Formula 3 had their own suite of racing with which to put on their own show.
PROCAR rounds were sensational, drew solid crowds and had a great TV package. But in the end it was all too much and, after other backers stepped in to save the remaining rounds on the 2004 calendar, it died a quiet death after the final-ever round at Mallala in 2004.
Australia has generally always had two tiers of National Motorsport – the Supercars Championship being the top and then a lower-level alternative.
As Super Touring dropped backwards, so did PROCAR rise.
But after PROCAR fell over in 2004, a replacement of the same level wasn't forthcoming.
A group of category and circuit owners got together late that year to pull together what was then termed the Australian Motor Racing Series, which filled the void for some categories, like Australian GT, Formula 3 and Production Cars that didn't go to the Supercars Championship like the Utes and GT Performance did.
Then in 2006 the CAMS Nationals were formed by the governing body and a group of circuit promoters to provide an affordable place to race for national-level categories.
Adding the 'Shannons' brand in 2007, the Nationals worked as a concept but for people that lived through the crowd-pulling, TV drawing nature of the PROCAR era, the more back-to-basics approach of the Nationals wasn't quite what they wanted.
As a result, Supercars events continued to grow while the Nationals' rounds found their own niche – but at no point looked like being a major act in their own right. It's not a criticism, either – it's how it was designed.
That was, at least, until TCR burst onto the scene this year.
With big backing and high-profile brands and drivers attached, their addition to the Shannons program has already taken it to a new level thanks to investment in not only the TV and streaming package, but the actual marketing and promotion of each round as well.
Thanks to this investment for the first time since 2004, there's now a growing expectation that people might actually pay cash money to go to these rounds as a spectator in meaningful numbers.
The interesting thing is that ARG's recent acquisitions don't do anything to dispel the paddock chatter that we're on the verge of seeing what could be described as PROCAR, Mark II.
They already have S5000 on the books, with the big wings-n-slicks category due to launch in September.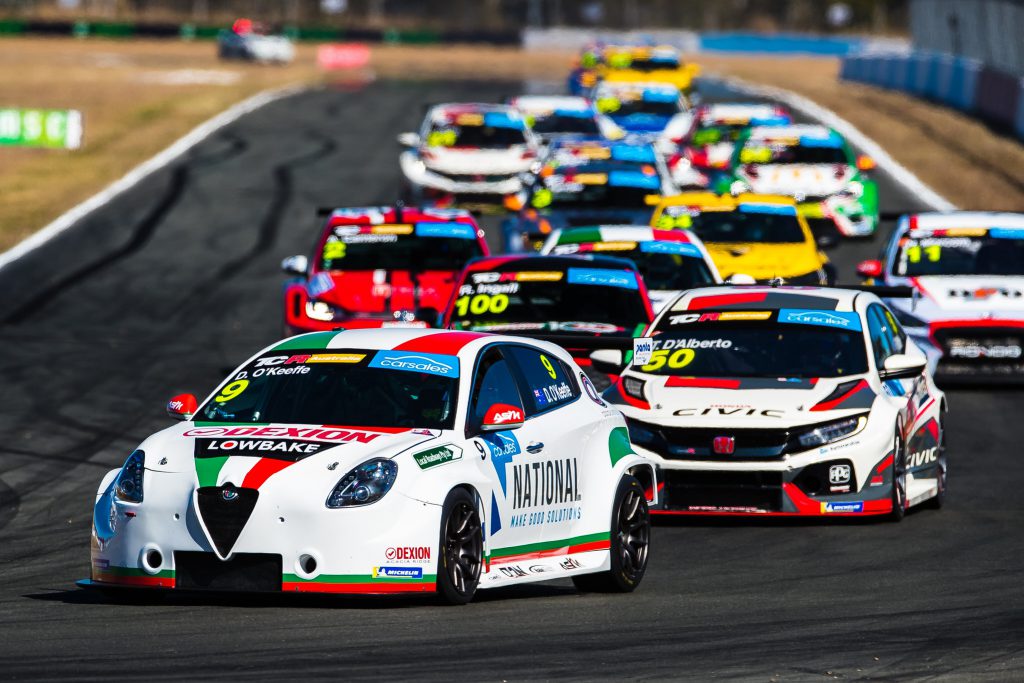 Add into their mix the Touring Car Masters series for classic Muscle Cars and between that, S5000 and TCR you start to have some serious crowd-drawing potential.
This week, they've also bought the Bathurst 6 Hour endurance race, held each Easter at Mount Panorama.
This gives them access to a Bathurst program and to Production Car racing, which isn't particularly healthy in Australia at the moment but does come with a large, core group of competitors and both state and national-level competition.
So in an instant, they've found themselves with potentially high-level categories, a key event at Mount Panorama and a racing program people might actually want to go and watch, or consume on TV or via other forms of media.
Sound familiar?
There's no doubt that Australia can probably support a strong, second-tier alternative to the Supercars championship – certainly more so now given the fact that the top-tier category will be reducing their number of events in the future.
An ideal world would see a balance between categories like TCR and S5000 bouncing between their own events and major headline Supercars rounds, giving teams and drivers the kind of exposure they crave on the big time, but then having the situation of being a headliner on their own show as well.
However the current rift between the various promoters makes that look implausible at the moment.
In the meantime, ARG continue to bring events and categories into their sphere of influence that give them a very realistic shot of creating their own show that would have a meaningful presence and an ability to stand on its own two feet. They've not said it overtly, but it's pretty obvious this is the way they're going.
It sets up a fascinating period for Australian Motorsport to see which way, is the right way.