Young Christchurch kart racer Jacob Douglas will represent New Zealand at one of the world's most prestigious kart sport meetings in Las Vegas this weekend.
Fresh from a victory in the ROK Cup Superfinal in Italy earlier this month, the 14-year-old is beginning to make a name for himself in international competition.
Douglas will make his third appearance at the 23rd annual American Super Nationals, the most prestigious karting event in America and will drive for the factory Aluminos team in two classes, KA100 and X30J. He is considered a top contender in both.
While the 15-year-old has previously made two visits to Las Vegas competing in KA100, this will be his first competitive drive in the faster X30J kart.
"They use much sticker tyres and are a lot faster," said young Jacob.
The Super nationals will revert back to a 'street-type' circuit in the carpark of the Rio hotel and features both day and night racing.
"Racing at night is pretty cool. It's not that much different to racing in daylight. It's all about learning the track which changes (layout) each year."
With over 100 drivers expected in X30J and half that in KA100, having mistake free laps will be the key to progressing to the finals.
"It's so competitive at these international competitions, if you mess up one corner it can put you back 20 places. There's no room for error so I'll be making the most of the practice sessions," he said.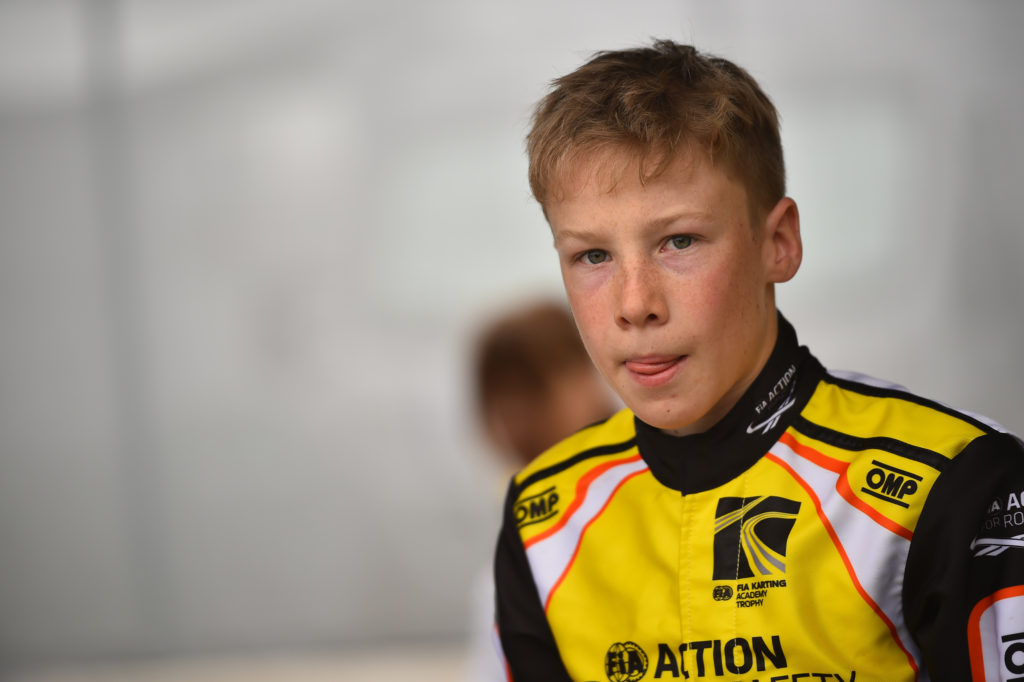 Tasting international competition is vital for Jacob's development as he's discovered on his overseas ventures to date.
"In New Zealand we have perhaps five drivers fighting at the front but in America and Italy there are more like 30. You can't have a bad heat over there and come back, you need to be fast from the start."
Thursday will see drivers qualifying for the various classes with the heat races over the following two days with the winner takes all finals on Sunday.
Douglas will be accompanied by his regular coach, former 13-times New Zealand champion Matt Hamilton, also of Christchurch.