Hayden Paddon's chances of returning to the World Rally Championship may have taken a turn for the worse following a dramatic conclusion to last weekend's Rally Sardinia.
All the attention on the final stage was on the heartbreaking steering problem that robbed Ott Tanak of a well-deserved victory after dominating the rally.
But for those of us south of the equator, the elevation to Dani Sordo as the victor, and Andreas Mikklesen as third placegetter, could have significant implications for our local hero.
Nobody is begrudging Dani Sordo his second victory in the WRC – far from it. The Spaniard has been a perennial bridesmaid (usually behind Sebastien Loeb), and nobody deserved the victory more than him.
It's the performances of Hyundai's second and third drivers that is of concern, and could impact Paddon's future.
Sordo is always fast, but Mikkelsen's form has been up and down like a yo-yo. Twice this year's he's been dropped from the Hyundai squad, and continued below par performances looked to be really opening the door for Paddon.
However, his third place – and his scintillating pace on the final day, when he won all four stages – should all but ensure that he retains his seat in the Korean squad.
It makes for an interesting few months ahead of Paddon, as his chances of returning to the WRC's top category seem to get slimmer and slimmer.
He's long shown his loyalty to Hyundai, and if that loyalty is to continue, then there's likely only three seats available to him in the WRC.
After Rally Sardinia, none of those look like they'll be up for grabs any time soon.
As time marches on, Paddon will have some tough choices to make. If there are chances of a drive in another team – say with M-Sport or Citroen – he'll have to weigh up his loyalty to Hyundai in New Zealand, versus his desire to be World Rally Champion.
What would you choose?
---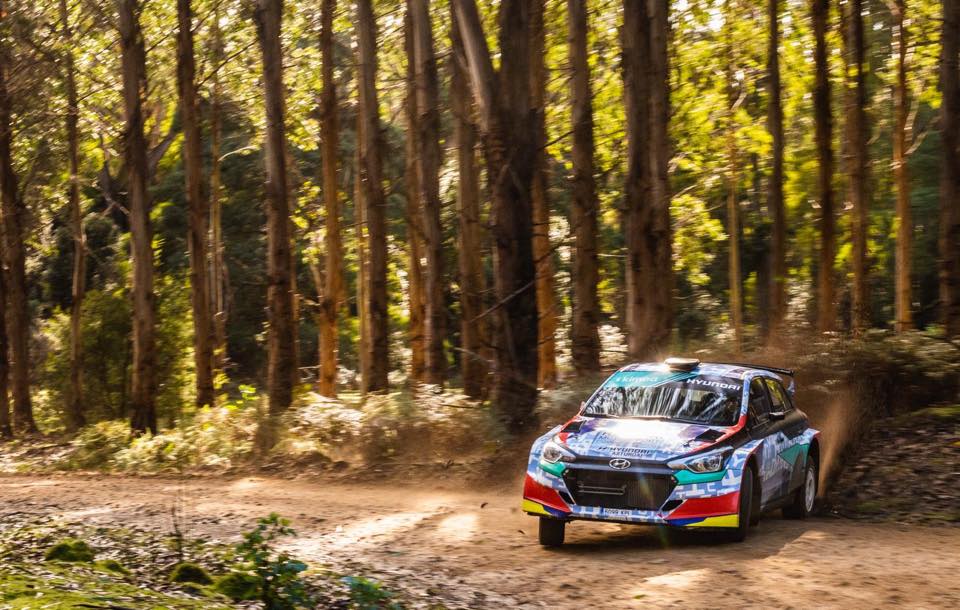 This weekend's third round of the Australian Rally Championship will see the country's first Fiesta R5 and Hyundai i20 R5 make their debuts.
Along with the factory Toyota Yaris AP4s of Harry and Lewis Bates, Luke Anear (Fiesta) and Marcus Walkem (Hyundai) will finally get behind the wheel of their much-anticipated cars.
Walkem's car is the one that Hayden Paddon will drive in August's Eureka Rally.
Also of interest will be the battle of the WRXs, as factory driver, Molly Taylor, goes head-to-head with four-time champion Simon Evans.
Evans will be driving the WRX that Taylor crashed at Rally Australia last year, so there will be more than friendly rivalry taking place.
Subaru Rally Tasmania gets underway on Friday evening with a tarmac super special stage, before two days of action in the forests around Launceston, in the state's north west.