Once the Coronavirus pandemic eases or a vaccine is found, we can all get back to rallying as we did pre-2020. When that time arrives, the World Rally Championship will face one of its most critical decisions in its history.
The pandemic has decimated businesses across the world, and the motor manufacturing has been hit hard. For WRC factory teams Toyota and Hyundai, this will make things difficult enough, but for the 'privateer' M-Sport Ford operation, it will be even more so.
For a manufacturer, the return on investment of competing in the World Rally Championship is in brand exposure and the glorious images and video footage of their cars in action in the world's most intense form of motorsport.
If you're M-Sport though, you need to rely on on-selling 'works' cars to privateers, or building brand new ones for rich teams to run in regional championships around the world. The problem is, that's no longer possible.
The current version of the World Rally Car is not able to be used in regional championships, and there are very strict limitations on who can drive one.
Unless that changes when the FIA and the WRC announce the new regulations for the 2022 season, then the sport at the top level could look decidedly different. 
"For me and for M-Sport, it's very, very simple," M-Sport's Malcolm Wilson said recently. "We have to have cast-iron guarantees that these (2022) cars can be purchased and driven in any championship around the world.
"We're talking national championships, regional rally championships, the whole lot. That's the only way I can make the economics of this thing nearly stand up.
"Before 2017, we were selling between eight and 14 World Rally Cars every year. When we started 2017, that fell off a cliff.
"The last few years have been very, very difficult for us financially and, put plainly, we simply cannot continue in that fashion. And we won't," he told DirtFish.
M-Sport have been hit by the pandemic more than most, so it makes sense that the FIA does everything possible to keep them in the championship. No team has supported the WRC for as long, and as consistently, as M-Sport and Ford.
There have also been suggestions of introducing a budget cap for WRC teams, similar to what is used in Formula 1. While difficult to monitor, it could definitely assist those without full factory backing.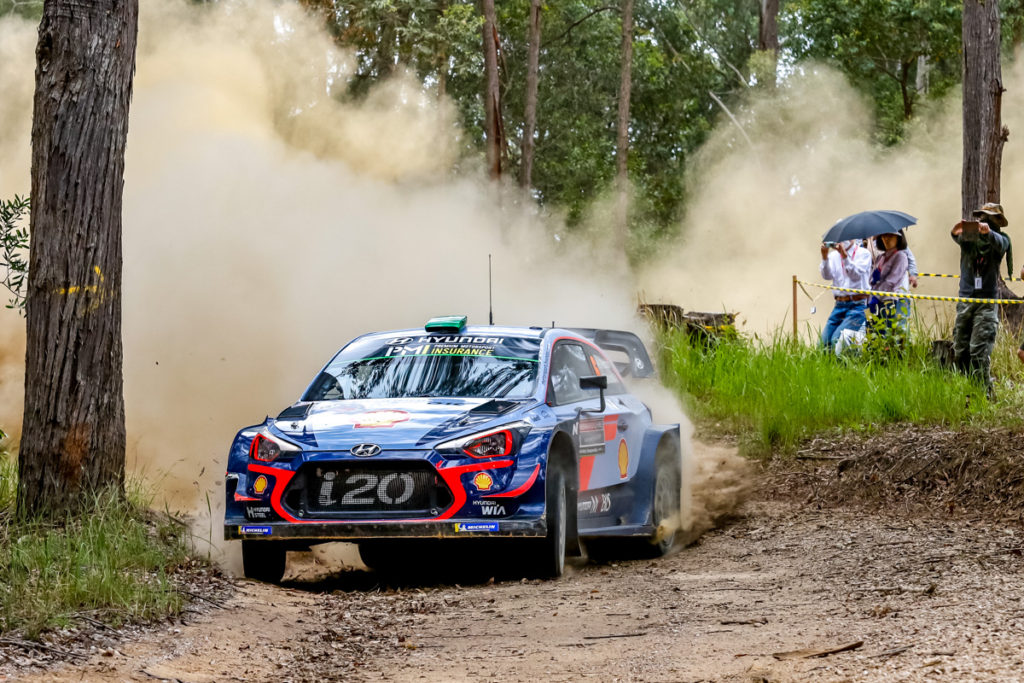 The current specification cars are horrendously expensive, but if the new 2022 machines are more affordable and available to purchase by other teams, then it could open up all sorts of possibilities.
Even with a budget cap, it's unlikely that drivers like Andreas Mikkelsen, Jari-Matti Latvala, Mads Ostberg or Hayden Paddon would challenge for regular victories against the might of the factory teams, but it's undeniable that the sport is better with names of that ilk on the starting lists.
Pre-2017, Ken Block, Lorenzo Bertalli, Khalid Al Qassimi, Martin Prokop and others may only have been in the lower half of the top 10, but seeing them in World Rally Cars gave events more promotional ammunition, and spectators an added bonus.
Hayden Paddon had a four-event deal ready to go for 2020, but only because he's one of the few drivers allowed to drive a 2017-spec WRC car.
If that changes, then the opportunities could be endless. There are still rich 'gentleman' drivers out there who want to run WRC cars at the top level, and with a 'gun for hire' like Hayden Paddon on the market, who's to say a privateer two-car Hyundai i20 team isn't likely? If the WRC is to survive post COVID-19, and prosper into the future, the decisions over the next six months will be critical. Get them right and the sport may be set for the future, but get them wrong, and things easily start to spiral out of control.