THE SINGLE biggest issue facing manufacturers of electric vehicles right now is not the product.
Current EVs are incredible pieces of technology and every year they become more affordable, more accessible and with batteries that allow them to go further and further.
The problem is the lack of infrastructure to support them meaning that when you run out of juice half way between Sydney and Melbourne, you might find it difficult to re-charge your Model S or Taycan Turbo.
In some towns there remains a petrol station on every corner and yet you need to search the internet to find the location of brand specific or generic chargers that may, or may not, be scattered around the countryside.
Range anxiety is the biggest issue facing companies trying to sell EVs because at the moment there's very little confidence in having the infrastructure to support their ongoing use.
The moment Shell install charging points instead of Petrol bowsers the world will be different, but right now a vast majority of people just aren't willing to risk it.
With that in mind it was interesting to see the own goal kicked by Formula E last week when a complete debacle of a race ended up with a majority of the field quite literally failing to finish because their batteries went flat.
There it was; the pinnacle of EV technology with fast, aggressive cars and all the biggest brands playing and what let them down? Range anxiety.
Art quite literally imitating life there.
Of course, range is a constant in all of motorsport with fuel usage in races one of the biggest talking points, be it a total amount that can be used in a Grand Prix or trying to sneak through an IndyCar race on one less stop than your rivals to get the strategic edge.
It adds a legitimate layer of storytelling to the racing and of course, should things get too close the team can pull their car into pit lane, take five or six seconds to add fuel to the tank and send them on their way again.
You can't do that with a Formula E car, can you, and that's where the events last weekend really let the category down – because it played to the single biggest weakness electric mobility continues to battle.
Formula E is highly competitive and filled with great drivers; but until they can find a way to show the general public – the people that the car companies are spending millions in an effort to get them to make their next purchase a Taycan rather than a 911, for example – that range anxiety is becoming a non-issue, they are making life very difficult for themselves.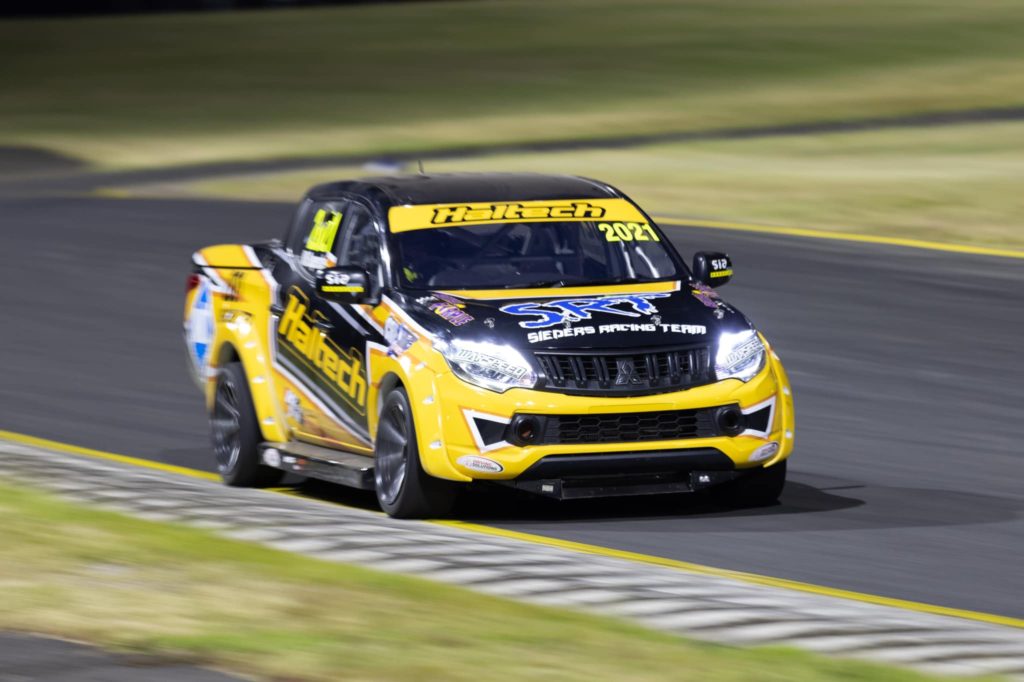 RACING Categories that fail don't often get second chances to rebuild, reinvent and revitalise – which is why it's fascinating to read that the 'V8 SuperUtes' category has attracted a 15-strong grid for their first round, to be held at The Bend Motorsport Park next week.
V8 SuperUtes evolved from the SuperUtes category that replaced Australia's old V8 Ute category.
Targeted at the largest-selling segment of the Aussie new car market, SuperUtes failed to hit the mark almost from the outset.
While the cars were well built and the series, thanks to being owned by Supercars, had a strong calendar it was generally panned by punters wherever it went.
The cars looked slow, didn't look that cool and the diesel soundtrack was underwhelming, to say the least.
And yet, a group of competitors saw potential in the class and were handed the category management rights by Supercars to run with it. Their plan? Ditch the Diesel, add a V8, put a better, more aggressive wheel and tyre combo and send them.
The result has been the biggest entry for a SuperUte round yet, and the 'new' cars have barely turned a lap.
It's interesting, isn't it? The original concept of SuperUtes was to play to the current new car market; a majority of sales coming from Diesel-powered Utes.
Turns out, the market didn't really care; what they wanted was a show and the early signs are that the new iteration of the category will tick some boxes on the basis that while yes, the cars are very much what a majority of people drive on the road, they sound a whole lot better, go a whole lot faster and are generally a whole lot more exciting.
Finding the happy medium between 'road / market relevance' and 'entertainment' seems to be motorsport's biggest challenge at the moment. It will be interesting to see if SuperUtes V2.0 hits the sweet spot.