MARKETING a motorsport event is hard work and costs a lot of money; perhaps more so now than ever.
Where before you could run some TV ads in the local market, throw some advertorial in the local 'rag and follow that up with a few driver appearances or car displays at the local shopping centre, these days it's much more complex.
There's working out how to effectively spend your money on digital, for starters. Then there's cutting through all the rubbish and an increasingly crowded landscape not just for sport – but for ticketed events in general.
Especially in Melbourne, where there is always, always something going on, somewhere, that people will want to go to.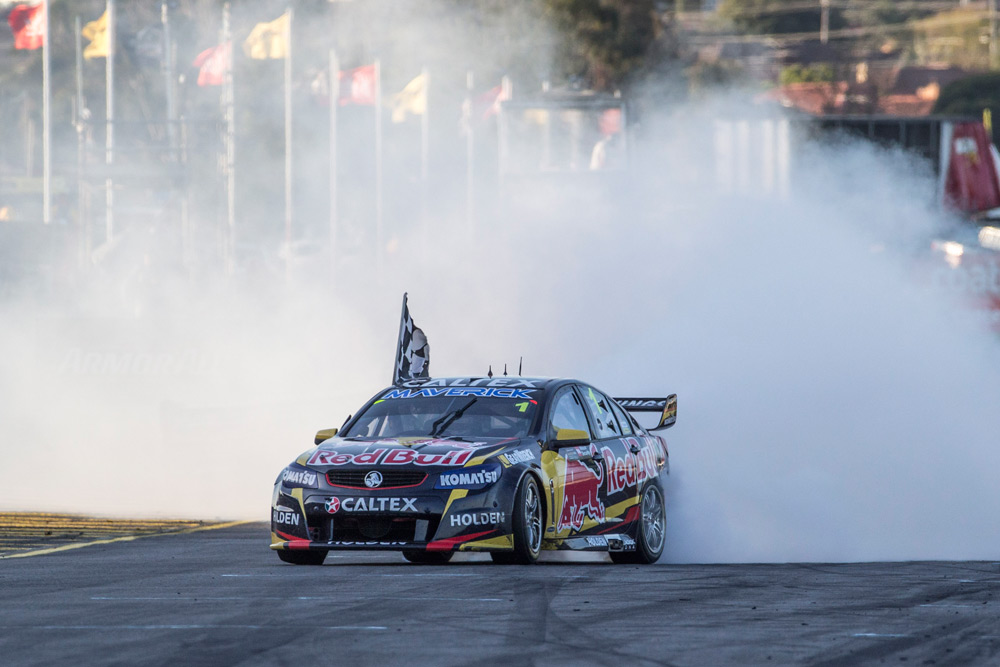 The point of this is that in moving their annual trip to Sandown to November in an effort to remove the event from Melbourne's cluttered sporting landscape that is footy finals in September, they may have made life even more difficult for themselves.
And then by changing the format for next year, effectively ending the 'Sandown 500' tradition, they've made their life even more challenging.
The '500 moves to November this year ostensibly to stop the potential of clashes with Aussie Rules footy finals held throughout September. It was a noble thought but instead they've moved it bang into the middle of Melbourne's Spring Racing Carnival; Mecca for horse racing aficionados.
So it's now at the end of a week where two or three of the biggest horse racing events of the entire season are being held. In Melbourne.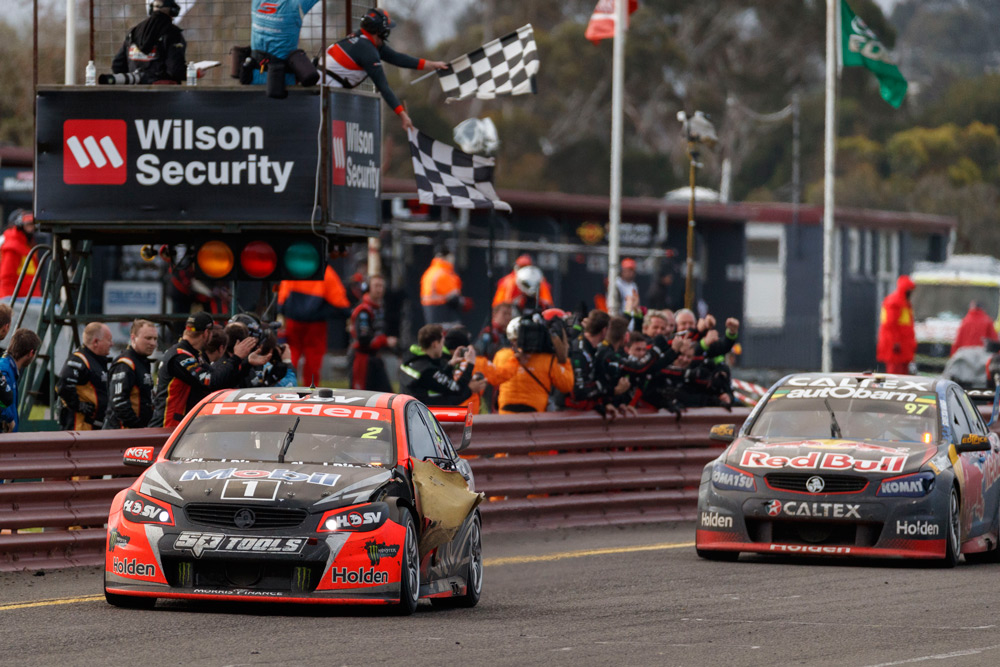 Where footy final crowds are generally contingent on which team is playing, in Melbourne at least the Horses have a massive fanbase and huge attendances – probably from a lot of the same people that could find themselves at Sandown this weekend.
But if you've done a couple of hundred bucks on the Melbourne Cup, and spent the same on overpriced Jockey Club Chardonnay, you're unlikely to be able to drop a similar amount on tickets to a car race, are you?
Anyway, by all accounts Supercars have done a good job marketing the date change away from the traditional September date to the new one in November (where it also remains next year) so that's a positive and hopefully the punters turn out to see the proper kind of horsepower this weekend.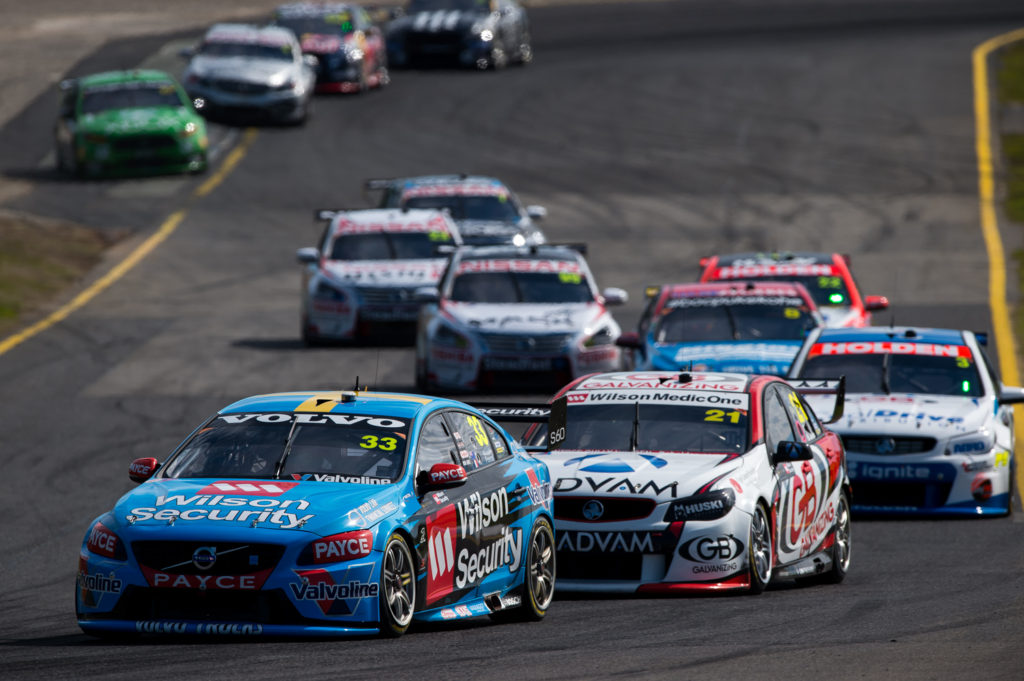 Having said that, next year the event loses the 'Sandown 500' tag so the marketeers will, in the space of two years, not only have to promote the fact that a classic event has moved position on the calendar, but then follow up a year later by telling people it actually doesn't exist at all.
While there's a lot to be said for date equity, there is almost as much, surely, in brand equity and it is here that Supercars have bowled a proverbial wide.
Given the phrase 'Australian Touring Car Championship' was all but consigned to the history books in the early 2000s, as far as events go after the Bathurst 1000 it is Sandown and it's iconic '500' that could have perhaps the most recognisable brand within the sport.

It is a race that can trace its roots back into the early 1960s – about the same time as Bathurst – and evolved from a 250-miles race in the early 1970s to the 'Hang Ten' 400 when we went metric in the latter half of that decade.
In 1984 it added 100km and a second driver and, save for a few misguided years when Supercars shipped it up to Queensland Raceway, of all places, and for a few others where it reverted to sprint racing, it is a brand that has endured since.
Now as a racing purist, I don't like the fact that the event has been shunted to November, but I can deal with it and it still retains the key elements that make it cool; especially 'retro' round which has been so successful for the last few years.
But next year it becomes the 'Sandown 400' with a pair of 200km sprint races and becomes just another track on the calendar.
Supercars excuse is that the teams didn't want to add any more kilometres to the on-track component of the year, but that is, frankly, rubbish.
100km is not going to add meaningful expense to the already strained budget that most teams are dealing with. But it would retain a meaningful brand on the calendar and, at the very least, a title with heritage and something marketable.
Drop a practice session somewhere or lop 20km off five sprint races earlier in the season. It's not rocket science to find the kms required to keep the brand alive.
Even if it became two, 250-km single driver races like the Adelaide 500 or Newcastle the 'Sandown 500' brand would remain relevant.
The 'Sandown 400' just becomes another event in a busy year that will lack punch, lack excitement and meaning. And it will be harder to market to get people through the gate which in the end is the bottom line for the event. Literally.
Moving the Sandown event to November may or may not be the right thing to do; only time and attendance will tell. But neutering a piece of racing history for the sake of 100km is an own goal that the sport didn't need to kick.
Hopefully this weekend's Sandown 500 isn't the last.