They say that nothing succeeds like success and this may very well apply to Kiwi Motorsport this summer when they take on another season in the Castrol Toyota Racing Series.
Garry Orton and Teena Larsen own the team which will field five cars with four drivers already signed for the five round TRS season and a fifth about to put ink to paper.
The rebranded Kiwi Motorsport was previously known as Victory Motor Racing and has been involved with the Toyota Racing Series since the beginning, initially fielding a future double World Endurance Champion and ex F1 driver Brendon Hartley. They won the 2017 driver's title with Australian Thomas Randle and are also known for looking after both Damon and Brendon Leitch in their various TRS campaigns. Current Toro Rosso driver Daniil Kvyat drove for them in 2011 finishing fifth overall.
But it is their recent double success in the 2019 US Formula 4 Championship which sees this team on a roll.
In 2017, in their first year in the US, they finished a brilliant third overall in the USF4 teams' championship. Last season they won the teams' championship after joining up with a successful karting team from Dallas, Crosslink Motorsport and becoming Crosslink Kiwi Motorsport for their American campaign.
This season they have gone one better wining both the team and driver's titles.   Australian Joshua Car won the title with one round to spare while team mates Jose Blanco from Puerto Rico and Brazilian Arthur Leist foruth and fifth respectively.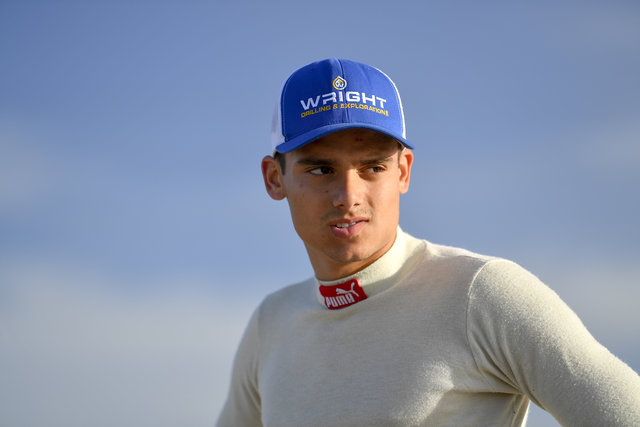 "Formula 4 is not a big step up from Formula Ford", says Orton. "You've got slick tyres and some aero which is the main difference.
"In the States it is is a very cost-effective formula and is the entry series once you finish karting. In fact some drivers will spend more money in karting and it (F4) is half the cost of USF2000.
"It pays good prize money for each race with the overall winner receiving a 'free-ride' in Formula 3 the following year."
The SCCA (Sports Car Club of America) has a prize pool put up by various partners paying $US1,500 for a race win, $900 for second, $600 for third. So for a race weekend, you have the potential to win $US4,500 for three race wins and another $500 for pole. Prize money is also paid down to 10th overall in the final championship standings.
"It was a great year. We were privileged to have what I feel was some of the best drivers in the field.
"Last year we made history by being the first team in F4 history to lock out the podium with its drivers, this was at Pittsburgh race 3. This year we started off at Pittsburgh race one (round 2) and did it again with Arthur P1, Jose p2, Josh p3.  
"The low point of this season was taking pole and locking out the front row at COTA (last round) and not even getting on the podium. The fast tracks make it a lottery with the slipstream   Pivotal round- Mid Ohio (round 4) winning all three races."
This season David Versalko, a Kiwi engineer for MP Motorsport has bought into Kiwi Motorsport. This will see the team use a several MP mechanics and engineers as well as MP supplying two drivers.
Toyota GAZOO Racing have already announced two of the Kiwi Motorsport drivers, starting with Belgian racer Amaury Cordeel – the 2018 Spanish Formula 4 Champion, and sixteen-year-old Swiss single seater racer Axel Gnos.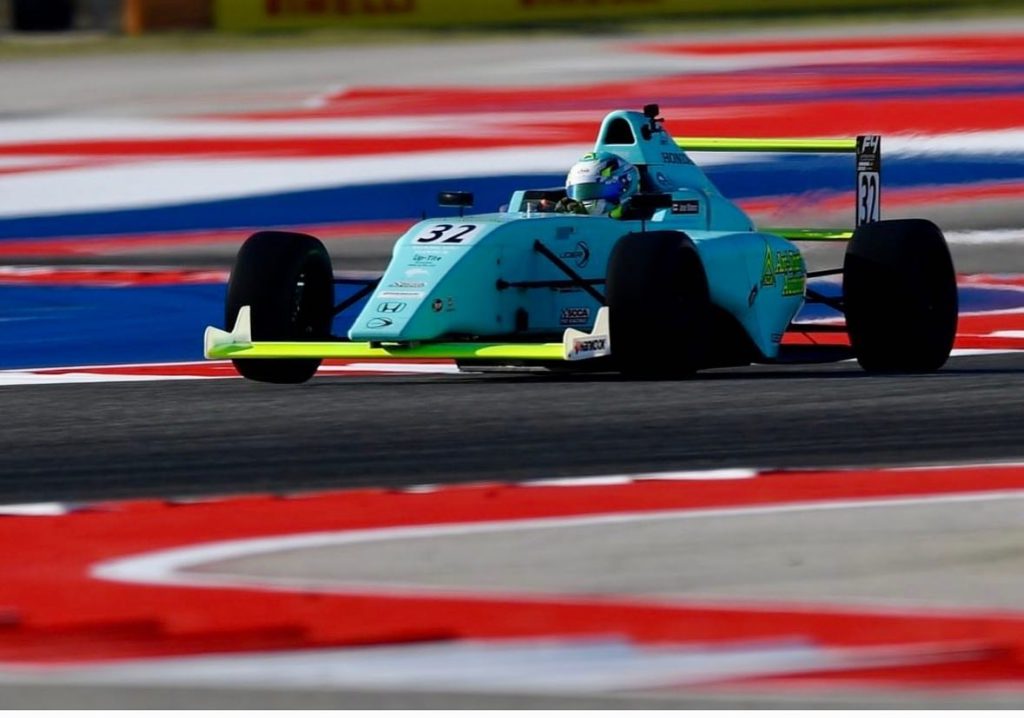 Crosslink Kiwi Motorsport also have a link with the South Island Formula 1600 Championship. Winner of the series gets a substantially discounted season in the US F4 Championship if they chose to head to the US.
Also see – Kiwi Motorsport takes on America by Talkmotorsport US correspondent Jonathan Green.